Rigidez muscular, trastorno de sensorio y antipsicóticos: Reporte de caso
Resumen
En los servicios de emergencias que atienden a una gran población, muchas veces se encuentran cuadros aislados, como deshidratación severa, hipernatremia o hiponatremia, injuria renal aguda, trastorno de sensorio, entre otras. Sin embargo, muchos de estos cuadros forman parte de una sola patología, y si no se hace una unidad clínica en el momento adecuado, la morbimortalidad se puede incrementar drásticamente. Sobre todo, en enfermedades con baja frecuencia, muy raras o poco habituales, como la que se narrará a continuación, podría empeorar el estado crítico del paciente si no se detecta a tiempo o no se maneja adecuadamente. Este caso clínico es el de una paciente mujer de 74 años, con antecedente de patología psicótica con tratamiento irregular que, tras ingerir carbamazepina y risperidona, presenta los síntomas típicos y poco frecuentes del síndrome neuroléptico maligno (SNM).
Citas
1. León-Caballero J, Alba-Pale L, Salgado-Serrano P, Pérez-Solá V. Neuroleptic malignant syndrome with slight elevation of creatine kinase in serum: a brief review. Acta Esp Psiquiatr. 2015 Sep; 43(5): 194-6.

2. Gagnier JJ, Kienle G, Altman DG, Moher D, Sox H, Riley D, et al. The CARE Guidelines: Consensus-based Clinical Case Reporting Guideline Development. Glob Adv Health Med. 2013 Sep; 2(5): 38-43.

3. Fernández M, Lago L, Alonso MG, Guede A, Benavente JL, Olivares JM. Serotonin syndrome versus neuroleptic malignant syndrome: a case report. Acta Esp Psiquiatr. 2018 Mar; 46(2): 68-74.

4. González Muñoz A, Pérez Sánchez JR, Contreras Chicote A. Diagnóstico diferencial etiopatogénico de la demencia: otras demencias. Medicine - Programa de Formación Médica Continuada Acreditado. 2015 Feb; 11(72): 4345-9.

5. Ninčević Ž, Lasić D, Glavina T, Mikačić M, Carev M, Podrug K. Quetiapine poisoning associated with neuroleptic malignant syndrome, rhabdomyolysis and renal failure: a case report. Psychiatr Danub. 2017 Mar; 29(1): 84-6.

6. Singer B, Reynolds JC, Lockey DJ, O'Brien B. Pre-hospital extra-corporeal cardiopulmonary resuscitation. Scand J Trauma Resusc Emerg Med. 2018; 26(1): 21.

7. Wachtel L, Commins E, Park M, Rolider N, Stephens R, Reti I. Neuroleptic malignant syndrome and delirious mania as malignant catatonia in autism: prompt relief with electroconvulsive therapy. Acta Psychiatr Scand. 2015 Oct; 132(4): 319-20.

8. Loeb E, Madigand J, Alexandre J, Dollfus S, Coquerel A, Fedrizzi S. Neuroleptic malignant syndrome and catatonia overlapping: 2 case reports. Psychopharmacology (Berl). 2015 Jul; 232(14): 2643-4.

9. Lang FU, Lang S, Becker T, Jäger M. Neuroleptic malignant syndrome or catatonia? Trying to solve the catatonic dilemma. Psychopharmacology (Berl). 2015 Ene; 232(1): 1-5.

10. Vera R, Denis A, Recalde A, Paats A, Esteche A. Neuroleptic malignant-like síndrome. Rev Virtual Soc Parag Med Int. 2017 Sep; 4(2): 49-53.

11. Vázquez Estévez R, Morillo Blanco ML, Molina Castillo JJ, Rubio Merino MI, Arenas García JA. Síndrome neuroléptico maligno: dificultades en el diagnóstico diferencial. Ver Psiquiatr Salud Ment. 2016 Sep; 23(3): 122-4.

12. Remuñán Boue C, Rondón J, Davas Santana R, Vázquez Vázquez L. Sindrome neuroléptico maligno. Rev Cub Med Int Emerg. 2004; 3(1): 46-51

13. Chackupurakal R, Wild U, Kamm M, Wappler F, Reske D, Sakka SG. Neuroleptic malignant syndrome: rare cause of fever of unknown origin. Anaesthesist. 2015 Jul; 64(7): 527-31.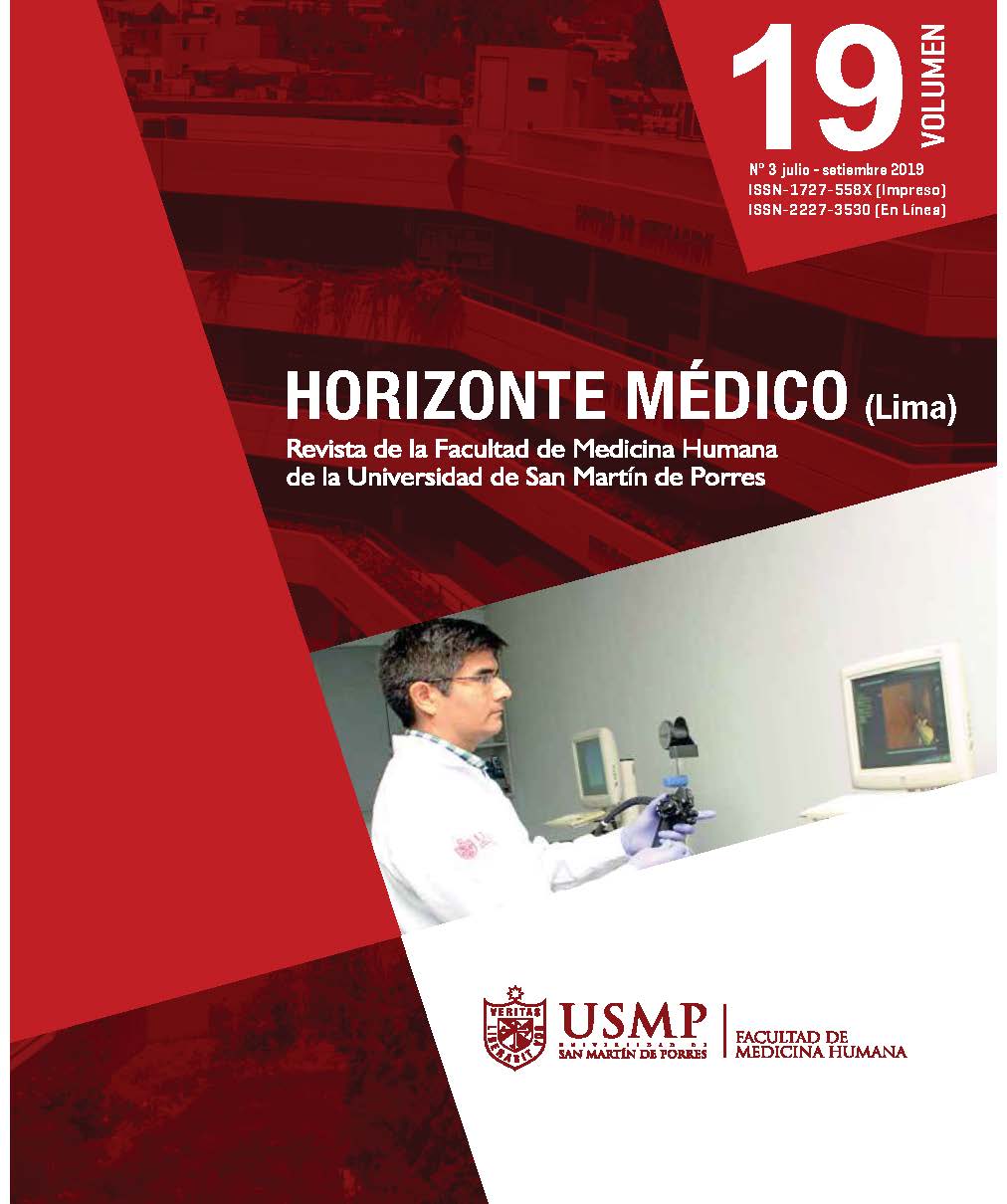 Esta obra está bajo licencia internacional
Creative Commons Reconocimiento 4.0
.
Creative Commos Attributioon License https://creativecommons.org/licenses/by/3.0/